I teach half a course on Critical Thinking to 3rd year Information Systems students. A colleague takes the first half which covers statistics. I cover how science works including the scientific method, experimental design, how to read a research papers, how to spot dodgy media reports of science and pseudoscience, and reproducibility in science; how to argue, which is mostly how to spot logical fallacies; and a little on cognitive development. One the better things about teaching on this course is that a lot of it is covered by xkcd, and that xkcd is CC licensed. Open Education Resources can be fun.
how scientists think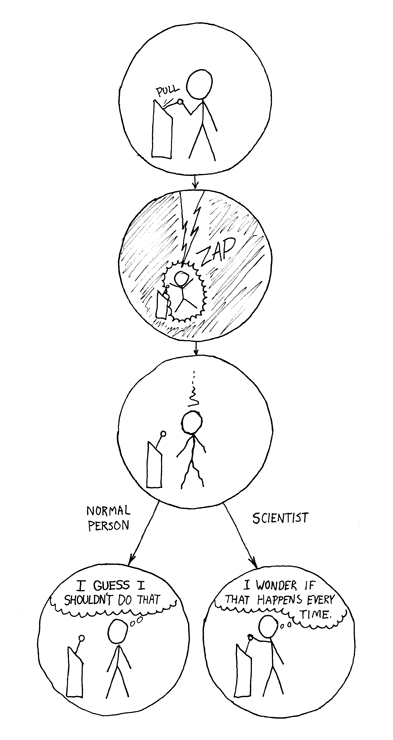 hypothesis testing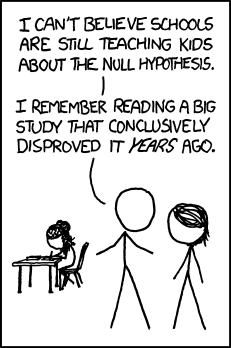 Blind trials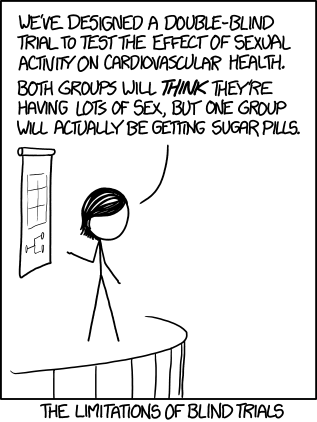 Interpreting statistics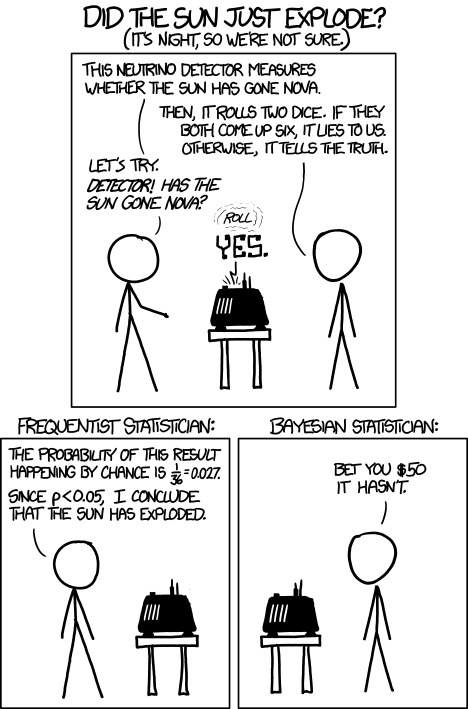 p hacking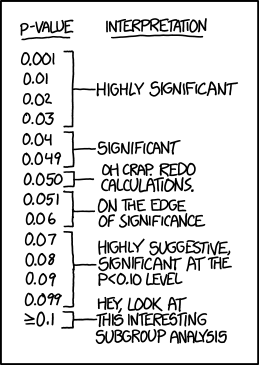 Confounding variables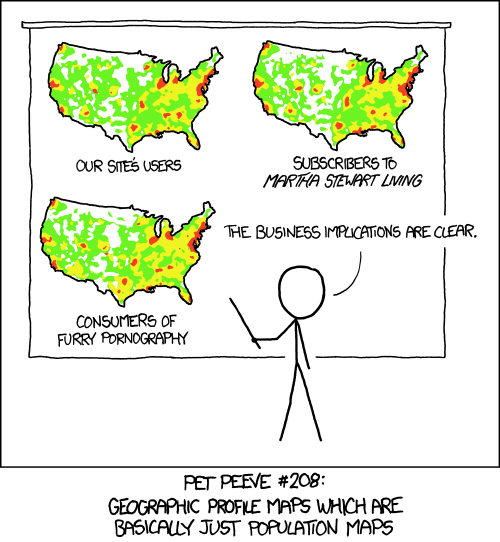 Extrapolation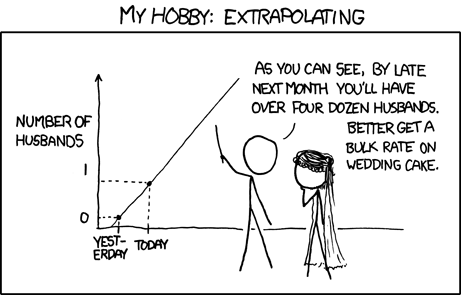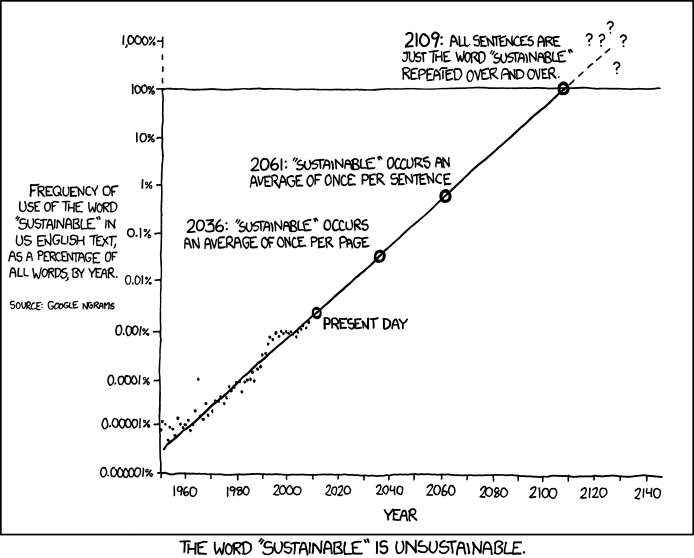 Confirmation bias in information seeking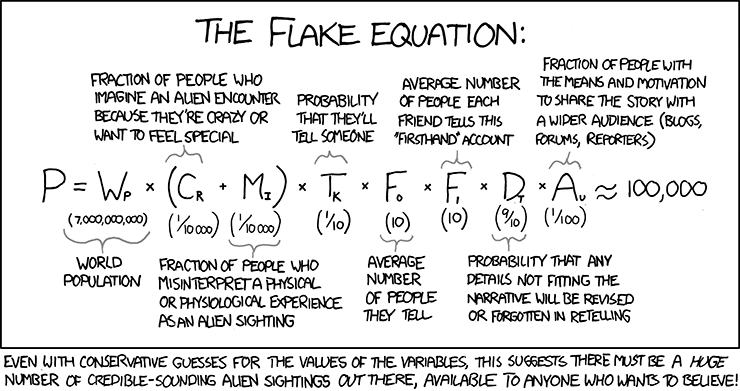 undistributed middle

post hoc ergo propter hoc
Or correlation =/= causation.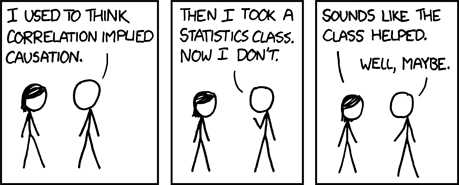 Bandwagon Fallacy…
…and fallacy fallacy

Diversity and inclusion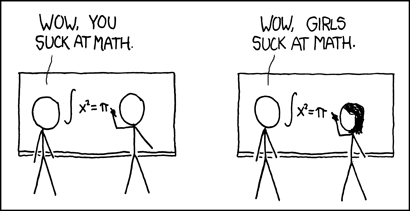 Licence: All xkcd are by Randall Munroe and licensed under a Creative Commons Attribution-NonCommercial 2.5 License. This means you're free to copy and share these comics (but not to sell them). More details.
[Updated 15/11/2016 to add full source & licence info and some links, which I really ought to have known better than to forget.]